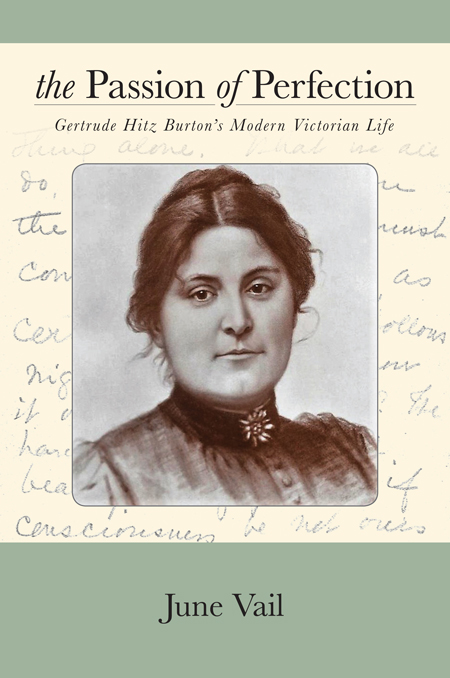 The Passion of Perfection deftly chronicles the biography of pioneering activist Gertrude Hitz Burton (1861-1896), whose "life's work" is perfecting humankind, morally and socially. She promotes sex education, marriage equality and "voluntary motherhood," confronting Gilded Age double standards similar to today's.  Gertrude's interactions with friends and colleagues, including Alexander Graham Bell, Robert E. Peary, and Clara Barton, give context to her accomplishments and illuminate her times, from Bell's Washington School for the Deaf to poet Bliss Carman's Boston editorial office, and from Bernard Berenson's Italian art sojourns to an insider's view of Maine General Hospital and tuberculosis sanatoria in upstate New York and Switzerland. Family conflicts and incurable illness derail her crusade, and at 34, she must redefine her life's purpose, meeting mortality with grace and dignity.
June Vail has given us a nuanced portrait of a young woman negotiating the late 19th century…Gertrude Hitz Burton's journey feels both strikingly modern and entirely distinct from our own time, and Vail records it in a beautiful, compelling way.

—Jane Brox, author of Brilliant

View a sample of The Passion of Perfection HERE.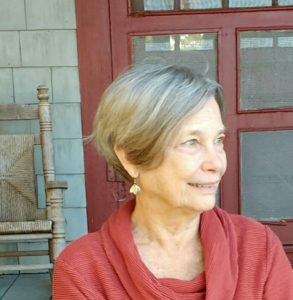 June Vail founded Bowdoin College's dance program and, as professor, chaired the department of Theater and Dance for many years. She combined journalistic dance criticism with academic writing and authored a previous book, Cultural Choreographies. She feels privileged to have discovered and followed her great grandmother Gertrude's inspiring journey. She lives in Brunswick.
SaveSave
SaveSave
SaveSave
SaveSave
SaveSave